Slideshow
Other top rated products
4.9 star rating
49 Reviews
Olympia Stack!!!
Review by Bj V. on 14 Jul 2018
review stating Olympia Stack!!!
Best decision I've made, preworkout never failed me. Still going strong! You won't regret it!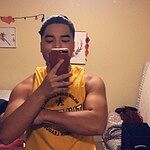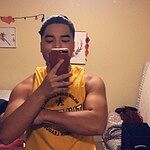 Taste great
Review by Bailey D. on 28 Jun 2018
review stating Taste great
It is the first time using pre workout and it's great gets me going for my full workout and it doesn't just drop you in the downs is slowly sets you down so you don't fell as tired after 10/10 would buy again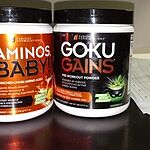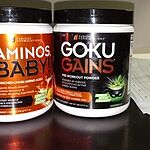 Goku Gains Preworkout Powder
Review by Dylan F. on 15 Nov 2017
review stating Goku Gains Preworkout Powder
Very satisfied with this pre workout, I take this when I start my workout and 15min in I feel a good solid energy come and a nice pump without any crash at the end. So far the best pre workout I've bought. Taste is delicious too ! I would recommend this to my friends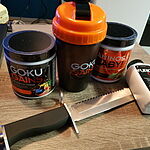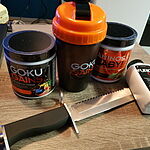 FURIOUS!!!!
Review by James H. on 7 Oct 2017
review stating FURIOUS!!!!
Love GOKU GAINS....Will be ready for another order soon. The Sex on the Beach was delicious and mixed perfectly. Great focus and pump. A+++ AMINOS Baby was on point as well. Strawberry Margarita Madness was refreshing. #TEAMFURIOUS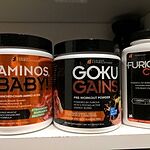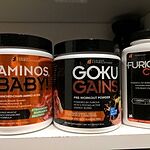 🦾🚀
Review by Alex r. on 16 Dec 2019
review stating 🦾🚀
fuego 🔥