Brittany J.
5 star rating
Awesome product!
Review by Brittany J. on 29 Jun 2018
This pre workout tastes amazing, but more importantly has me sweating and pumped like never before during my workouts! I will definitely buy this again!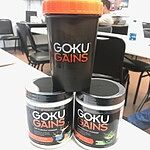 Brilliant
Review by Jazz W. on 15 Dec 2017
Very happy with the Yummy Gummy Gasms flavor.. Even more so with the sex on the beach. Great product. Will buy again. Shipping to the UK was only 10 days too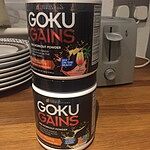 Amazing pre-workout with great focus
Review by Tehana B. on 24 Jul 2017
Amazing pre-workout with great focus and the flavours are amazing and spot on. Also best and fastest international shipping to Australia I've ever had, it took just 5 business days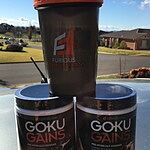 It really works!
Review by Katie D. on 10 Jul 2017
Hi!

I use Goku Gains pre-work out for the gym, but I'm also a drummer, and I gig every week up to 4 hours a night. This product is the best on the market. It pumps me up, ready to bash those skins for an awesome gig, bit also fires me up for a good workout. I love the flavour of all of them, and I will most definitely be purchasing more. My delivery was earlier than expected, and I live in Scotland! Thanks guys! Your product is quite simply awesome! 😎💪🏼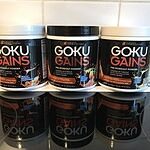 Best pre workout
Review by James G. on 28 Jun 2017
Great taste no chemical taste like other brands very sweet and refreshing my favourite is the peach mango fandango