Slideshow
Other top rated products
5.0 star rating
40 Reviews
GOKU IS LIFE!!!
Review by James H. on 7 Nov 2017
review stating GOKU IS LIFE!!!
By far the best Pre-Workout I have ever taken. Works fast and gives the right amount of energy and focus to finish our those grueling sets in the gym. Thank you Pete!!!!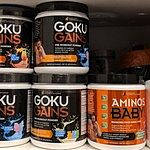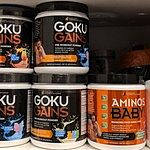 My favorite PWO
Review by Bent p. on 16 Oct 2017
review stating My favorite PWO
I'm 52 years old and I tried a lot of PWO's over the years. This is by far the best one I tried.
It just works good and have a great taste on top of it...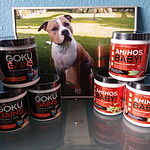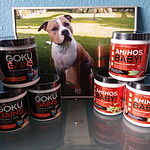 Always great quality from big
Review by Kirk T. on 28 Feb 2020
review stating Always great quality from big
Always great quality from big Pete!
Best pwo
Review by Hans H. on 1 Jan 2020
review stating Best pwo
Best pwo I have ever used. Good taste and really good focus and pump, no shaking coffeine feeling that I don't like
So far so good
Review by Artem G. on 22 Dec 2019
review stating So far so good
Tried the mystery flavor. Love it and it mixed very well with the additional Hordenine HCl, PEA and Beta Al that I added! Usually pre workouts taste bitter but this one still maintains a great sweet flavor
Q: Hey I'm starting to get very serious about my workouts. Right now I'm just using gold standard whey after my workouts. I was wondering if it's safe to have both in the same day
A: Yes for sure it is. One is for before a workout, and the other is for after!